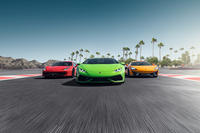 Los Angeles Sports Car Driving Experience
Drive a sleek, high-performance exotic car at top speeds on a professional race track near Los Angeles! This thrilling package gives you the opportunity to take control of a top-of-the-line Ferrari, Lamborghini, Porsche, Audi or Nissan and drive five to ten laps at the Auto Club Speedway, which hosts both NASCAR and IndyCar races. Pick up racing pointers from your expert driving instructor, and take two practice laps in a Porsche Cayenne GTS before slipping behind the wheel of your chosen race vehicle and reaching speeds of up to 130 mph (209 kph).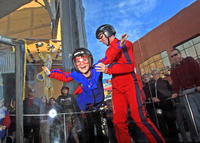 Los Angeles Indoor Skydiving for First-Time Flyers
Feel the thrill of skydiving without jumping out of an airplane. It's true! Head to Universal City's iFLY Hollywood, a premier indoor skydiving facility powered by a state-of-the-art vertical wind tunnel. After a training session, you'll experience free-fall conditions with the help of an instructor. No experience is necessary, and afterward, you can take home a personalized flight certificate.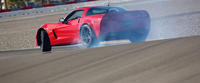 Los Angeles Exotic Car Ride-Along
Buckle into a V8 Corvette race car for the ride of a lifetime at the Auto Club Speedway near Los Angeles. You'll sit in the passenger seat while a professional race car driver zooms you around the course for two full laps. If you've ever wondered what it's like to be inside a race car as it flies down straightaways and zips through tight corners, this is your chance to find out!